Dubnová představení pohádky NAFOUKNUTÝ SVĚT – 12. a 18. 4. jsou z technických důvodů ZRUŠENA! Našim malým návštěvníkům se omlouváme. Produkce dVA.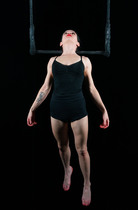 Festival CIRKOPOLIS
Advance sale is running and the tickets are trickling away. Tickets for the performance of Oktobre is almost sold out and the promo starts just in a few days. Tickets online here on GoOut.cz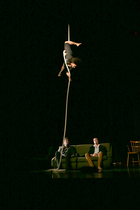 15.-17.2. – HOW TO WRITE ABOUT NEW CIRCUS II – A CALL FOR YOUNG CULTURE PUBLICISTS
The aim of both practically and theoretically oriented seminars will introduce beginning and experienced young culture journalist to the methods of writing about new circus for online media. They will have the opportunity to learn about new circus current trends and get an overview of the development of this type of art. Seminars will be thematically linked to the performances watched. Selected candidates from Czech republic and Slovak republic will be provided with access to three performances of the international festival of new circus Cirkopolis in Prague, participation in the three-day seminar and refreshments. Candidates should send applications to veronika (at) cirqueon.cz untill January 20th, 2015. Part of the application is a structured CV and at least one published article (printed or online, it can also be a festival newsletter or a school magazine). If you have any questions, please contact Veronika Štefanová at veronika (at) cirqueon.cz.
©2013 ART FRAME Palác Akropolis s.r.o. All Rights Reserved.